This week, orthopedic company Onkos Surgical announced the FDA 510 clearance of its My3D® Personalized Pelvic Reconstruction system, a solution that uses 3D printing technologies to produce custom-made medical implants, instruments, and models. The New-Jersey-based company, which specializes in finding innovative new solutions to treat physical limitations and malfunctions, created the system to enable the reconstruction of multiple parts of the human pelvis.
Ever since the medical sector discovered the abundance of possibilities that additive manufacturing has in store, the sector has been able to introduce many new ways to treat patients who had already given up hope. Among the many fields of medicine where new AM solutions are being developed, the 3D printing of prosthetics and implants probably has had the most positive impact on patients, who were suffering from any kind of physical deficit. Onkos My3D® Personalized Pelvic Reconstruction system is a promising new solution that is set to have enormous potential to better the lives of those burdened by issues in the pelvic area. Now the system has been evaluated and greenlit by the United States Food and Drug Administration (FDA), it is ready to be made available to be used as a treatment soon.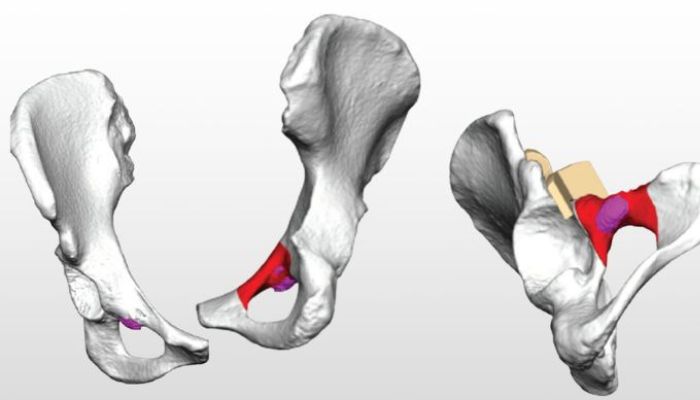 Onko's Surgical is Creating Patient-Specific Implants

Basically, the MY3D PPR focuses on the 3D printing of patient-specific implants for acetabular- and advanced reconstruction in multiple regions of the pelvis. The use of AM technologies allows the implants to be designed and printed with unique features. Traditionally produced implants often lead to complications, because the models are produced in pre-determined sizes. Although the different sizes are suitable for different body types and fit at least to a certain degree, the uniqueness of every person's individual anatomy may result in the implant causing problems. The 3D-printed alternative, however, is tailor-made and fits precisely. Included in the service provided by Onkos Surgical is access to its uDesign digital ecosystem. The cloud-based portal, which is HIPAA-compliant, allows surgeons to send patient images to Onkos, where they turn the anatomical images into 3D models, which can then be used for virtual surgical planning sessions.
Matthew Seidel, MD, orthopedic surgeon with HonorHealth Orthopedics in Scottsdale, AZ, is looking forward to using the system, stating, "This offering from Onkos Surgical will greatly advance how I and my colleagues treat these patients. Patients with these conditions of the pelvis have many clinical challenges. Historically, our implant options are mass-produced and may not be best suited for the individuality that each patient requires. With this platform, Onkos has developed a process that allows me to virtually plan the surgery in advance and deliver a patient-specific implant and instruments in a matter of weeks. It changes the way I can treat my patients."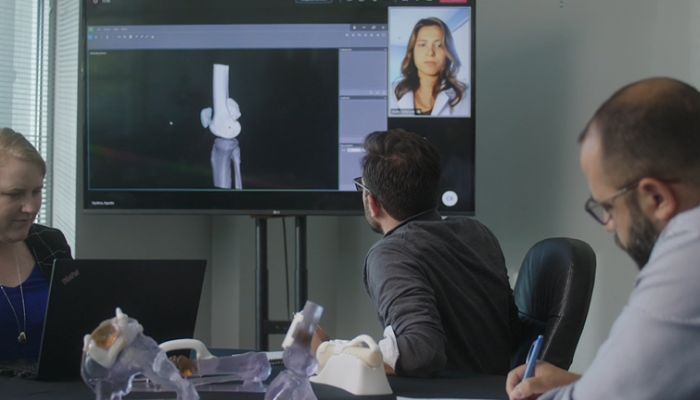 What process, technology, and exact materials will be used in the new system are not known, since the company has not revealed that information yet. Nevertheless, the announcement of the FDA clearance is an important new step in the industry that will be beneficial for many patients. Onkos Surgical Co-Founder and CEO Patrick Treacy, concludes, "This clearance is a major milestone for Onkos Surgical as we continue to leverage our experience and expertise in 3D planning and printing to optimize patient specific solutions for complex orthopaedic conditions." To find out more about the company, visit its website, HERE.
*All Photo Credits: Onkos Surgical