When we discuss industries using additive manufacturing, one that always comes to mind is aerospace. Since the advent of 3D printing technologies, the sector has strived to adopt and integrate AM thanks to benefits like weight optimization and cost reduction. Indeed, in a recent report, Fortune Business Insights estimated that the combined Aerospace and Defense AM market will be worth $13.01 Billion by 2028.  However, despite the exponential growth in the industry, there are still many obstacles preventing entry into the metal AM market for aerospace companies.
Though 3D printing is often portrayed as a miracle solution for different industries, the truth of the matter is that there are still barriers that make adopting the technology difficult. When qualification and certification come into play, like for a part that might need to fly, this gets even more complicated and often parts are only created after significant research and development and testing. We took a closer look at a whitepaper from Velo3D to understand what the barriers still are in the industry and how the company proposes to solve them with its own end-to-end metal AM solution.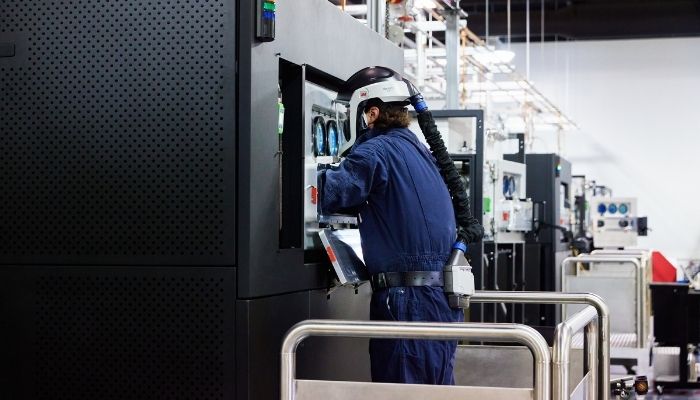 Barriers to Aerospace Adoption of Metal AM

Compared to simpler 3D printing technologies, metal additive manufacturing by its nature involves much tighter control over the process. These in turn can be a barrier to entry for many in the industry. Take for example the question of inert gases, otherwise known as noble gases. Metal 3D printing requires closed build chambers filled with these gases to ensure quality parts. They are crucial for ensuring that oxygen does not enter and cause embrittlement or other undesirable metallurgical conditions.
The more reactive the material, such as with titanium or other alloys preferred by the aircraft industry thanks to their high strength-to-weight ratio, the greater the possible damage. This is because oxygen and hydrogen can create high porosity levels in the parts, negatively impacting strength and stiffness properties. Thus, atmospheric regulation is important, as without it, users will receive less-than-perfect results, clearly not an option in a safety-critical industry like aerospace. Additionally, Velo3D notes that modulating this inert gas flow to keep up with soot created during the lasing process is often a concern when using conventional systems. This results in buildup which can interfere with energy delivered to the powder bed thus making results inconsistent.
Beyond issues with gas, another potential barrier concerns software. Notably, the company points to the fact that many conventional solutions do not offer in-situ monitoring, nor do they allow for users to optimize build parameters in advance. Without specific, reliable in-situ monitoring, users will not be able to capture usable metrics, preventing users from being able to identify imperfections during the printing process. This in turn results in more build failures as parts are only identified as flawed after the process is done. This is also a concern when it comes to parameters. If a system does not have the ability to optimize parameters for a specific part, users are forced instead to undergo multiple builds to fine-tune a design to achieve the desired final quality. This is both wasteful and costly, providing a significant impediment to those in the industry hoping to adopt metal AM.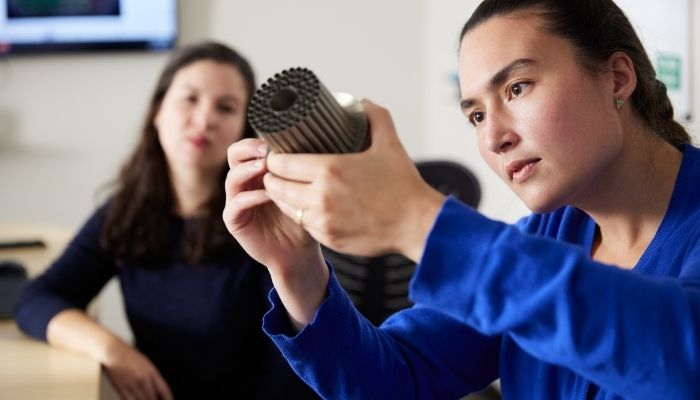 Finally, one of the largest barriers to entry into the metal AM market for aerospace companies is the recoater blade, which Velo3D has identified as an Achilles heel for current systems. Recoater clashes, resulting when the part overheats causing protrusions which can reach the blade, are one of the leading causes of failed builds in laser powder bed systems. To have more effective, reliable printing, it is one of the major issues which must be addressed.
How Can Velo3D Help Aerospace Companies?

Velo3D points to advanced metal AM solutions, especially its own Sapphire® systems, as the solution to overcome these barriers. Industrial metal AM machines allow for more aerospace companies to turn confidently towards additive manufacturing. But how exactly will this be accomplished?
Looking at each barrier individually, advanced metal systems have built-in solutions to overcome them, making metal 3D printing more reliable and easier for users. For example, a non-contact recoater arm in advanced AM systems eliminated issues with protruding surfaces, ensuring that there will be no recoater clashes. This in turn significantly reduces the likelihood of failed builds as well as provides for a smoother surface, allowing for less time in post-processing.
When it comes to the question of software, advanced industrial metal systems work to integrate extreme process controls, resulting in better parts, printed faster, with metallurgical structural integrity. A robust workflow also ensures that not only is printing easy, as CAD files can be worked with directly and optimized within the machine, but processes are monitored, also reducing failures. Finally, the company points to superior gas ventilation present in these industrial solutions, allowing for the evacuation of accompanying soot and thus more rapid laser fusion.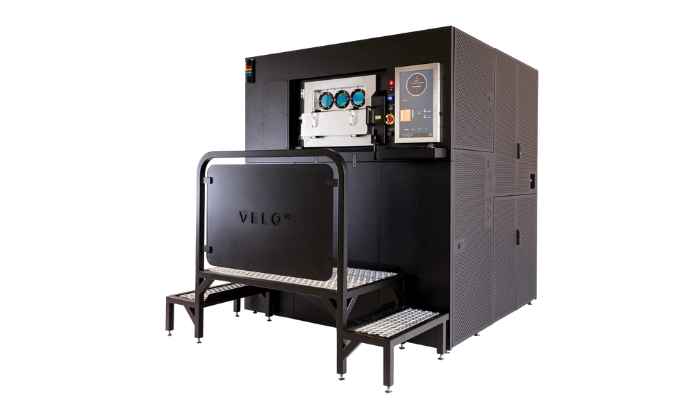 And they are not alone in believing that this is the solution. Velo3D is able to point to a number of examples where advanced metal AM systems have opened doors for aerospace companies. For example, Honeywell Aerospace, decided to turn to Velo3D's advanced metal AM system in order to create highly complex geometries without support structures using Iconel®, a nickel-based superalloy for parts which needed to be certified.
KW Micro Power also turned to Velo3D's metal AM solution. Using this, the company was able to create a part using topology optimization and metal AM that was considered to be unmanufacturable due to a complex labyrinth in exhaust channels. These cases show that thanks to solutions like Sapphire®, metal 3D printing is able to truly become an effective tool for companies ho are even just new to AM, helping to spread the technology into more industrial applications.
Velo3D concludes, "Advanced industrial metal AM technology has at last reached the point where it reliably delivers on the promise of unprecedented design freedom, shorter lead times, reduced development and production costs, and the highest-quality, fully-functional end-use parts for aerospace and defense." You can learn more about the benefits of advanced metal AM solutions and especially Velo3D's offerings in the whitepaper HERE.
*All Photo Credits: Velo3D