CAD (or computer-aided design) is an essential component of the digital workflow of additive manufacturing. As is in the name, it involves the use of computer software to create, modify, or analyze a design before it is ready to be 3D printed. Once CAD has been used, the file is ready to be put through the slicing process and from then can go directly to the printer. This article will focus on CAD, as a high-quality CAD/CAM programme facilitates the creation of top-quality products for prototyping or for end use. One example of such a programme is Creo. Creo is a 3D CAD solution which is part of PTC, a digital software company which provides CAD solutions alongside other digital products. Creo is used for discrete manufacturing (the production of distinct items).
How Does It Work?

Creo runs on Microsoft Office and is used for additive manufacturing as it can accelerate product innovation for complex design. Advanced technologies such as generative design and real-time simulation are combined with traditional CAD software. Creo allows the user to design, optimize, run and validate a print check in one environment, reducing the risk of error. Lattices can be used to reduce weight and products can be printed in polymer or metal. In order to print your finished design, you must download the PTC Creo 3D printing application, with which you can print directly to a Windows 10 supported 3D printer. First, you click 'prepare for 3D printing'. Next, you can customize the resolution of the STL file using the STL Parameter Definitions panel. You then slice; once layer formation is successful, you can export the file. Creo also allows the user to view the interior of the model and required supports before printing; simply click Clipping. This whole process is integrated and straightforward. You can see how the latest software works below:
Technical Details of the Latest Release
The first edition of Creo was released in January 2011 and the latest software, Creo 9.0, came out in May 2022. This latest is known for its customer-driven usability and productivity enhancements which can make work ever easier. In terms of technical updates, digital product definition tools help to improve model-based designs, and uses semantic PMI and symbols which are compliant with international standards to prevent confusion for users of the designs. New weld symbols and drawing hatch patterns are also present in the Creo 9, which make it easier to produce fine details. Overall, the Creo 9 has high clarity for the user and for downstream users of the designs. In terms of visualization, the Creo Ansys Simulation and Creo Flow Analysis have been improved; the Creo Simulation Live allows the design to be tested with multi-physics analysis to see performance and structure of the design.
All of these features are important for additive manufacturing as they can be used to produce detailed, quality designs which can be tested before printing, saving time and resources. According to Brian Thomson, divisional manager and general manager of Creo at PTC, the ninth edition "is an important release, and our customers' feedback played a big part in making that happen".
Creo is available in a range of different packages tailored to the user. The cost starts at $2780 and all packages include: 3D part assembly and design, management and performance, 2D drawing creation, direct modeling, additive manufacturing and more. The company offers a free 30-day trial for users to test out the software before purchase. In terms of how Creo is used, the PTC website lists numerous prestigious industry uses of the software, from helicopter design to motorbikes. The software has been used with Volvo, KTM and more. Creo's CAD software faces tough competition from the rest of the industry as other major players such as Solidworks offer a similar product, but Creo stands alone for its well-developed packages which offer simulation, augmented reality and more.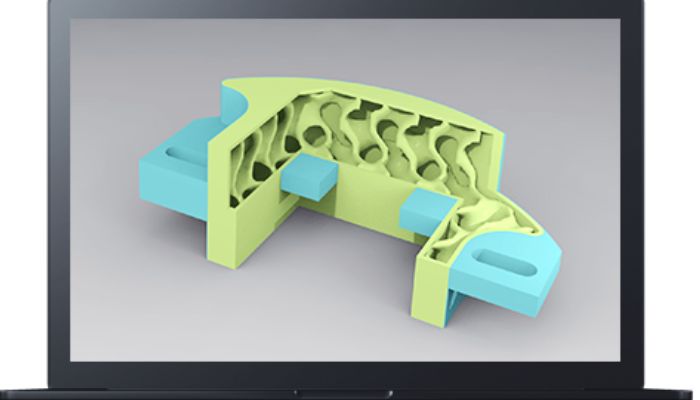 What Do Users Think of Creo?

Reviews suggest that Creo 9.0 is a useful tool, citing its success and functionality as key highlights. They also suggest that Creo is useful for large files and has useful features. However, some users have stated a steep learning curve with usability and some suggest that automation is limited as it follows fewer programming integrations. They also say that the UI is a weak point when compared to other softwares.
*Cover photo credit: PTC