3D printing and digital manufacturing specialist Sculpteo has released its 8th edition of its report, The State of 3D Printing: 2022. Like its seven predecessors, this document is an annual international study that provides an overview of the additive manufacturing industry. Among other things, it allows manufacturers to discover new trends and improve their business strategies. This year, the tone notably was focused on sustainability. Indeed, for the respondents to the study, who are mostly executives, engineers or designers, it seems that 3D printing improves the environmental impact of their activities.
According to the report, 41% of manufacturers believe additive manufacturing helps companies meet their sustainability goals. Continuing with this, 61% of manufacturers believe that this technology allows them to produce the right amount of material for the right need. This advantage avoids the need for a multitude of resources. In traditional techniques, it is necessary to use several materials, which is inadequate for the desired sustainability process. That's why 3D printing is making a difference. It helps manufacturers maintain a more sustainable policy because they get the exact amount of material needed to make a product.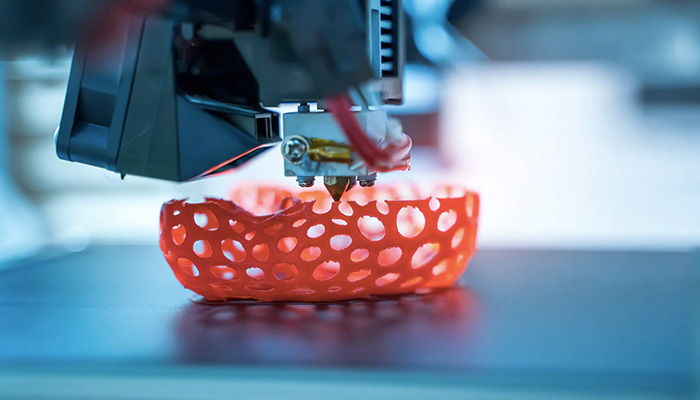 The State of 3D Printing 2022: Is It a Promising Sustainable Technology?

The Sculpteo study shows that additive manufacturing is also a promising design method. Indeed, 84% are optimistic about the technology's potential in the future. Specifically, 58% of manufacturers believe it will have a non-negligible role in manufacturing, in the corporate world as well as in personal life. Statistics that reflect the opinion of Alexandre d'Orsetti, CEO of Sculpteo. "I can say that the future of 3D printing is promising and I am proud to be able to contribute to the future of this technology," he says.
The reason 3D printing is being used to reduce the environmental impact of manufacturers is because of its reliability. According to 61% of respondents, on-demand manufacturing is the reliability and sustainability advantage of 3D printing. In addition, 59% of manufacturers want to benefit from more sustainable materials. This demand demonstrates that bio-sourced products are increasingly coveted in the additive manufacturing market. To summarize, the three aspects of reliability and sustainability to improve in 3D printing according to those surveyed are: more recycling options for printed objects, more development for sustainable materials, and a progression in powder reuse with technologies like SLS.
Limitations of 3D Printing

Despite all of the benefits that 3D printing can bring to the industry, the technology still has some drawbacks, particularly in terms of cost. A third of the companies surveyed believe that budget is the main limitation to adopting additive manufacturing, this equates to 33% of respondents. Still, this statistic remains a small portion of companies. However, it shows that 3D printing is not yet accessible to all companies. Moreover, opting for a more sustainable policy implies better management of materials. Nevertheless, the study reveals that 63% of manufacturers are looking for options to recycle 3D printed parts. As explained earlier, resource management remains an area for improvement for the additive manufacturing industry. You can download the full report HERE.