Seduced by the advantages offered by the technology, many companies in the automotive sector have started to opt for additive manufacturing. From Bugatti to Porsche to Chevrolet and many others, industry players are no longer hesitating to use 3D printing in the design of everything from buses to luxury vehicles. Most recently, it was the famous British car manufacturer Aston Martin that made the news. During the Pebble Beach Concours d'Elegance held from August 19 to 22 in California, the company will present its latest model, the DBR22. Imagined to celebrate the tenth anniversary of Q by Aston Martin, a division of the brand offering supercars, the latest car of the company is distinguished mainly by its design, but also by its lightness due to the integration of 3D printed parts.
Roberto Fedeli, Aston Martin's technical director, reflects on the car's manufacturing process and features, "Technology is pivotal in the construction of DBR22, with extensive use of carbon fibre throughout, and the use of 3D printing for the manufacture of a structural component. As such DBR22 showcases Aston Martin's unique capabilities, with world-class design combined with an agile, intelligent approach to engineering and production. For a car that was designed to celebrate the ultimate bespoke customisation service, the engineering developments mean DBR22 truly has the dynamic theatre to match, ensuring the drive is just as addictive as its looks."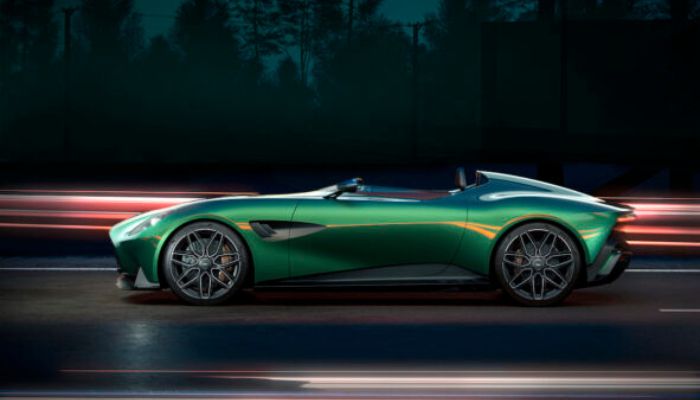 Additive Manufacturing and the Automotive Sector

While Aston Martin does not specify which 3D printers were used, the company says it used carbon fiber to design the car's rear subframe, the first time Aston Martin has turned to the technology for the part. They also chose to use a composite material, specifically carbon fiber, thanks to which the structural component offers strength and lightness. And this material choice should come as no surprise. For several years now, this material has been gaining popularity in the additive manufacturing sector. Allowing the design of extremely strong parts while reducing their weight, carbon fiber-filled materials are now present in various sectors, such as footwear and cycling.
As in many industries, in the automotive field, 3D printing is gaining in popularity over the years. Now combined with high-performance materials, the technology offers automotive players new opportunities in terms of production, as was the case with the DBR22. Marek Reichman, Aston Martin Chief Creative Officer concluded, "We set our design systems to "hyper-drive", pushing the exploration of formalism further and endeavouring to express a future in the here today. Where could we go with the surfaces, proportion and form. Combining this approach with advanced process, technology, and materials, we've effectively modernised our racing bloodline and created a new pedigree. DBR22 is a hot-blooded, purebred Aston Martin sports car full of speed, agility and spirit, and a machine that we think will be the basis of many of tomorrow's icons." You can learn more in the press release HERE.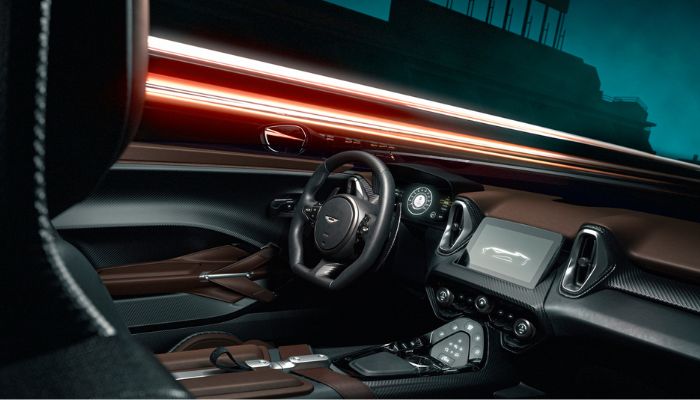 *Cover Photo Credits: Aston Martin