A shoe that fits your foot, not the other way around: that's the primary goal that inspired design studio WertelOberfell to come up with this new pair of 3D printed shoes. Using a desktop FDM 3D printer and TPU, it designed boots, called Auxetic Wear, that rely on an auxetic structure, which allows the shoe to adapt to the wearer's foot, expanding or compressing according to the stresses exerted.
It is not always easy to find the right shoe or to feel good in your sneakers. Who hasn't experienced pain in the heel or the ball of the foot because their shoe wasn't adapted to the movements of their foot during the day? With this in mind, designers Gernot Oberfell and Jan Wertel have created this new concept of 3D printed shoes. After identifying and testing several materials, they finally turned to additive manufacturing, which offered them more flexibility.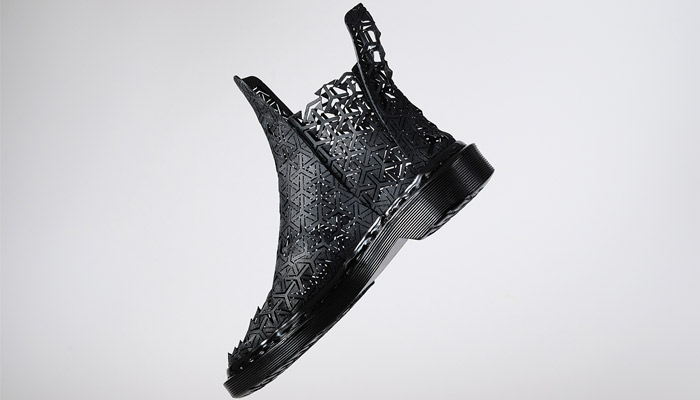 The Manufacturing Process of Auxetic Wear

The designers started with an auxetic structure; as a reminder, the so-called auxetic materials have a negative Poisson's ratio, which means that they will thicken when stretched, unlike other materials that tend to become thinner. The designers therefore imagined a basic structure similar to that of a skeleton that serves to give the final shape of the shoe. They then tested several options to reinforce this basic shape, relying in particular on generative design.
On the companies website, Auxetic Wear explains the shoe's design, "The individual pieces are made with a resistant TPU (shore 98A), the auxetic structure is printed, including its reinforcement. They are glued together and then sewn onto the existing sole, combining traditional craftsmanship with modern technology. The final design has been refined through many iterations."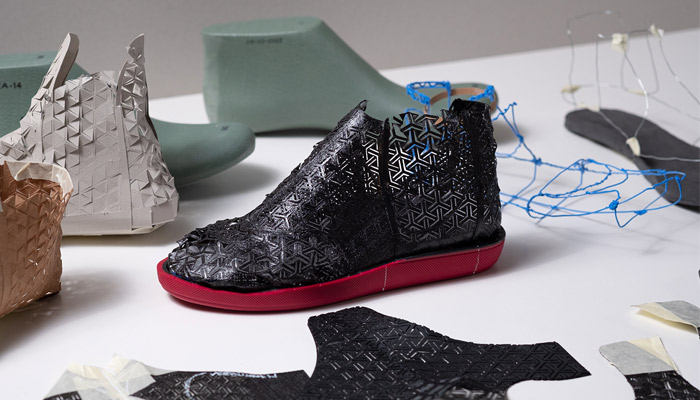 The final version of the shoe is thus composed of several two-dimensional 3D printed shapes, that are sewn onto a traditionally designed sole. The project perfectly demonstrates the combination of traditional manufacturing methods with modern and innovative 3D  printing technologies. The result of this project is a shoe thateither stretches or compresses its size, depending on the condition of the individual foot. The shoe automatically makes us forget eventually inconveniences that are normally felt when we're making the mistake of choosing too tight shoes! If you are interested and want to learn more about the project, click HERE.
*Cover Photo Credits: WertelOberfell