Chinese manufacturer RAYSHAPE, known for its DLP 3D printing solutions, continues its expansion in the resin additive manufacturing market. Most recently, it has announced the launch of a new 3D printer, the Edge E1, intended for use in the dental sector. Using LCD (Liquid Crystal Display) technology, this new solution features an open material system and is fast, accurate and easy to use. The machine has been designed to meet the requirements of digital dentistry, which is the part of the dental sector that combines innovative scanning and image processing technologies with dental manufacturing systems. According to its team, this is the ideal choice for going digital in the sector.
The increased use of 3D printing in the dental sector showcases the vast potential of this manufacturing method. Whether for the creation of crowns, aligners or dental implants, the applications in this field are numerous. For example, in a study launched in 2022 by Markets and Markets, it was found that dental 3D printing is expected to generate $7.9 billion by 2027, implying an annual growth of 20.2%. With these figures in mind, it's no wonder that companies like RAYSHAPE continue to focus on developing innovative solutions that meet the needs of a demanding industry like the dental sector. We saw this previously when the company launched its Shape 1+ Dental machine, part of the Shape 1+ range of 3D printers. With this latest solution, RAYSHAPE seeks to continue positioning itself as a major player in dental additive manufacturing. But what can we expect from this new 3D printer and what are its distinguishing features?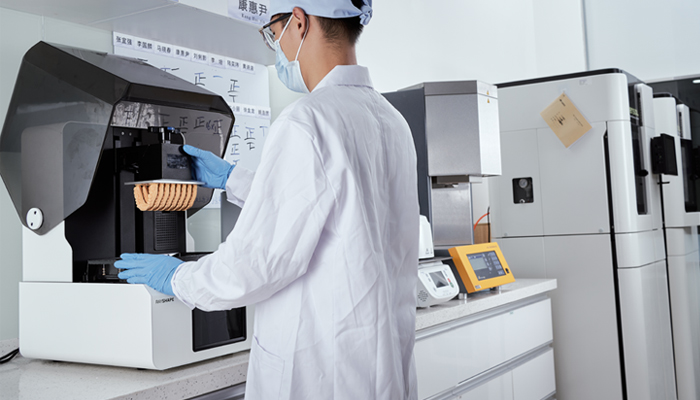 Features of the Edge E1

The Edge E1 uses LCD technology. This works by having a screen which is masked, revealing only the design for the current layer for light curing of the resin. The manufacturing technique is known for creating highly detailed functional parts at a higher speed. Specifically, the RAYSHAPE 3D printer integrates an 8.9" 4K mono LCD screen  that can fabricate complete upper and lower arches. This makes it ideal for creating aligners, study models, dentures, splints and other dental applications. With a maximum print volume of 192 × 120 × 190  mm and a print speed of up to 40 mm/h, the Edge E1 makes it possible to optimize and scale dental equipment production.
Among other more technical aspects, it has a high resolution thanks to a pixel size of 50 μm, which is reflected in the high surface quality in the details of the final parts. At the hardware level, the 3D printer has a closed, airtight enclosure, as well as a control screen that facilitates the preparation and start of the manufacturing process. Its open and easy-to-use material system allows compatibility with well-known third-party resin brands in the market. The Edge E1 offers speed, accuracy and successful prints at a competitive price. This innovative desktop 3D printer is specially designed for new users and companies just entering the era of digital dentistry. Zhen Liu (Bill), Founder of RAYSHAPE, adds: "The Edge E1's advantages lie in its reliability and ease of use at a competitive price, making it an ideal choice for new customers in the digital dentistry era".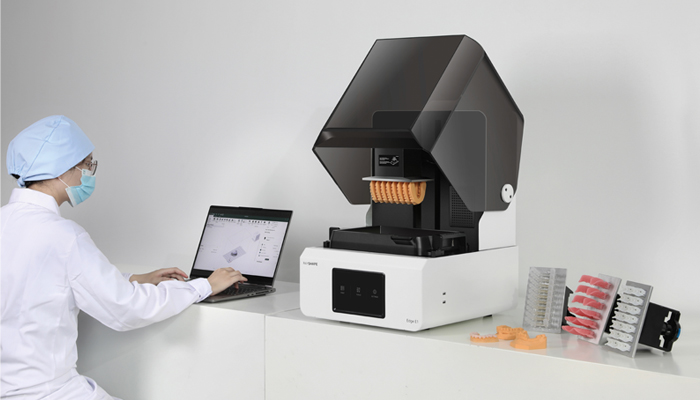 RAYSHAPE Strengthens its International Presence

The 3D printer will be available in Europe from the beginning of October. This is possible thanks to the distributors that RAYSHAPE is counting on to further expand its solutions around the world. In addition, European users can benefit from experienced technical support through the London branch office as well as through official distributors.
Additionally, this is proof of the company's continual efforts to expand and strengthen its presence in different international arenas. This is especially notable for their participation in different industrial events in a variety of sectors and 4.0 technologies. In fact, in Europe they have already confirmed their attendance to several events, including MachTech & InnoTech Expo in Bulgaria (September 13 – 16), Colloquium Dental in Italy (September 22 – 24), Dentistry Show in UK (October 7 – 8), Dental World in Hungary (October 13 – 15)  and Formnext in Frankfurt, Germany (November 15 – 18). Undoubtedly, it is a unique opportunity for users to approach these advanced additive manufacturing solutions and solve all their doubts about their implementation in different industries. You can get more information about the 3D printer and RAYSHAPE's upcoming events through its website HERE.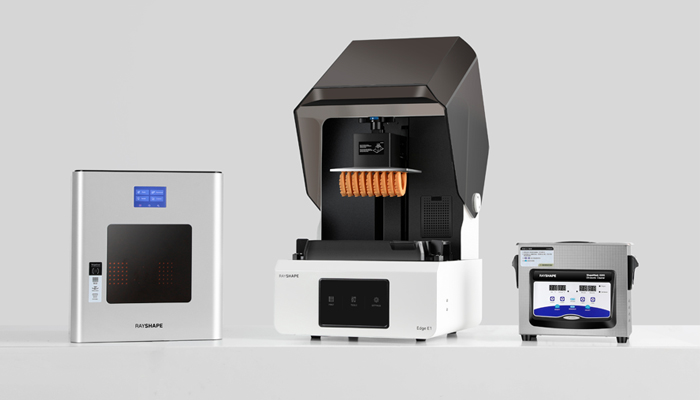 *All Photo Credits: RAYSHAPE