At the end of 2018, HP announced its intention to enter the metal additive manufacturing market. Four years later, its machines are finally available commercially, after being tested by several companies carefully selected by the American manufacturer. This is highly anticipated news for the market, which hopes to achieve the same results as those offered by solutions using Multi Jet Fusion technology. The Metal Jet S100 machine, which uses HP's new Metal Jet Fusion process, was unveiled at IMTS in Chicago.
It is in a context of growth that the manufacturer HP has decided to start the commercialization of its metal 3D printing solution. According to a report published by Allied Market Research, the industrial additive manufacturing market is expected to reach more than $105 billion by 2031, an estimated annual growth rate of 21.9%! And the manufacturing needs of users are diverse and varied. Ranging from tooling to prototypes, but also increasingly end-use parts. The arrival of HP's turnkey solution should contribute to this growth and allow users to design parts in a repeatable manner more quickly.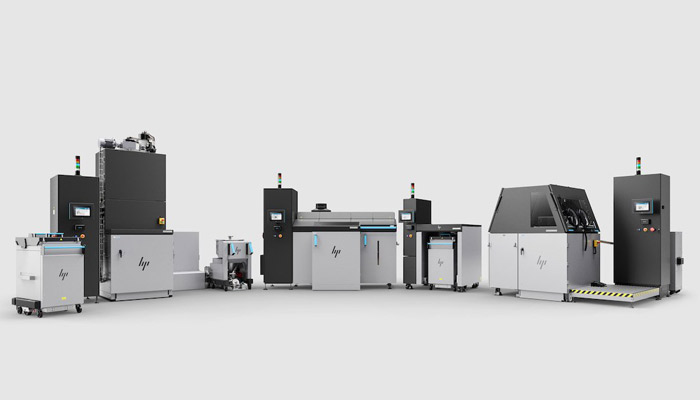 Features of the Metal Jet S100

The solution is composed of 4 units: a block to manage the powder, the printer itself, a heat treatment unit and finally a machine to easily and correctly remove the powder. HP's goal is to create a turnkey digital workflow. Ramon Pastor, global head and general manager of 3D Metals, HP Inc, expanded, "Since announcing the breakthrough Metal Jet technology in 2018, we have been working to develop the industry's most advanced commercial solution for 3D metals mass production. 3D printed metal parts are a key driving force behind digital transformation and the new Metal Jet S100 Solution provides a world class metals offering for our customers, from the first designs right through to production, but more importantly helps them to realize the unlimited potential for digital manufacturing."

The Metal Jet Fusion process is similar to binder jetting where binding agents are deposited on the metal powder layer. There are then post-processing steps: first, a heat treatment phase. The build plate, on which the parts are located, is heated to complete the evaporation of any liquid and treat the HP plastic agents to obtain a more resistant green part. Then, there is a de-powdering step which allows the removal of all the powder around the green parts. The powder that can be reused is recovered by HP's solution for this purpose, thus guaranteeing a minimum of waste. Finally, a sintering step will be necessary to give the part all the mechanical properties expected.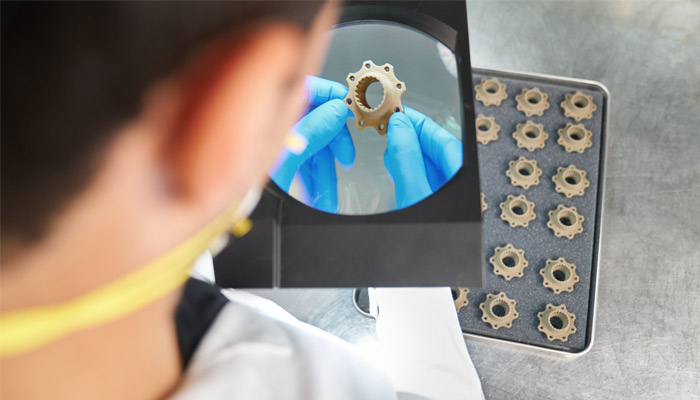 HP says this binder jetting process offers increased productivity, including the ability to work layer by layer rather than dot by dot as with a laser. The technology does not need printing supports and the metal powder used is more profitable. As for materials, HP currently offers two stainless steels.
HP's Strategic Partners

We already knew that the manufacturer has surrounded itself with renowned partners to test its solution for 4 years and thus make the necessary modifications to have a robust and quality machine. Notably, HP has previously worked with Volkswagen, Cobra Golf and Legor Group. It took advantage of this launch to announce new partnerships, notably with Schneider Electric. Michael Lotfy, SVP of Power Products & Systems, North America, Schneider Electric, commented: "We are excited about the new possibilities for our business as a result of this collaboration with HP. We are constantly in pursuit of solutions that will enable more sustainable, agile innovations development.  Leveraging HP Metal Jet our teams have delivered a proven use case showcasing the benefits of digital manufacturing and 3D printing, and we look forward to uncovering many more applications that meet the evolving demands from our customers addressing the challenges around sustainability and Electricity 4.0."
One thing is sure, we can't wait to discover the different applications that will be realized by the future users of the Metal Jet S100! In the meantime, find more information HERE or in the video below: