Like many industries, the textile sector could also find itself upended with the emergence of additive manufacturing. As 3D printers are developed to print materials and colors on textiles, more and more fashion companies are turning to the technology. Among them, Simplifyber has developed a new approach to transforming traditional manufacturing techniques. Using additive manufacturing and a material sourced from nature, they have reportedly managed to develop a sustainable process, reducing the amount of material needed by 35% as well as cutting out about 60% of the steps.
Entirely 3D printed, the clothes offered by the company are made from cellulose, the most common organic compound found in nature, often in plants, cereals or cotton. In collaboration with the designer Maria Intscher-Owrang, who has had a career as a fashion designer and director at leading houses like Vera Wang, Calvin Klein and Alexander McQueen, the company wants to market biodegradable and affordable clothes. This will help pave the way towards a more sustainable fashion industry, currently bogged down with issues related to fast fashion and more. The novel method removes the previously necessary steps of spinning, weaving, cutting and sewers, Intscher-Owrang explains, "We discovered a way to create clothing using soft plant fibers. We start with a liquid cellulose – made in a lab, not in a mill – which is then poured on specially-designed molds and dried, eliminating fabric waste altogether and allowing on-demand, stock-free service."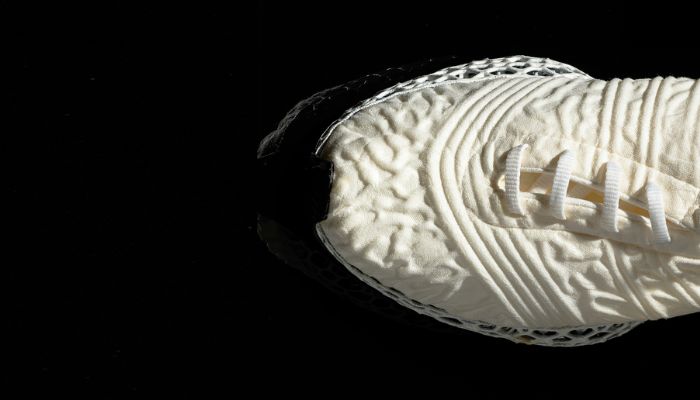 Is Simplifyber Making a Step Towards the Clothes of the Future?

With an estimated $3.5 million in fundraising, the company hopes to democratize its manufacturing method. 100% natural and made from a combination of paper pulp and other plant-based materials, Simplifyber's technique offers clothing that is fully biodegradable and can be easily recycled. In addition, as Maria Intscher-Owrang explained earlier, additive manufacturing allows the company to design the garments only on demand, thus avoiding huge stocks and limiting waste. Further proof that technology can enable some industries to become eco-responsible.
Laurie Menoud, Simplifyber partner, concludes, "With its single-step process for clothing making, Simplifyber has the potential to beat the unit economics of polyester, becoming an economically and environmentally viable solution against plastic waste. We're looking forward to partnering with the team to bring this solution to scale. We believe Simplifyber could be the apparel of the future: They are not only beautifully designed but have a low carbon footprint and are price-accessible, which is a significant differentiation from other sustainable clothing brands." You can find out more about the company on its website HERE.
*Cover Photo Credits: Simplifyber